My dissertation published as a 54 page book with images including some of my own documentation of contemporary playgrounds.

May 2022
Swings and Roundabouts: How Can Past Paradigms Be Refurbished to Suggest a Better Future for Urban Play?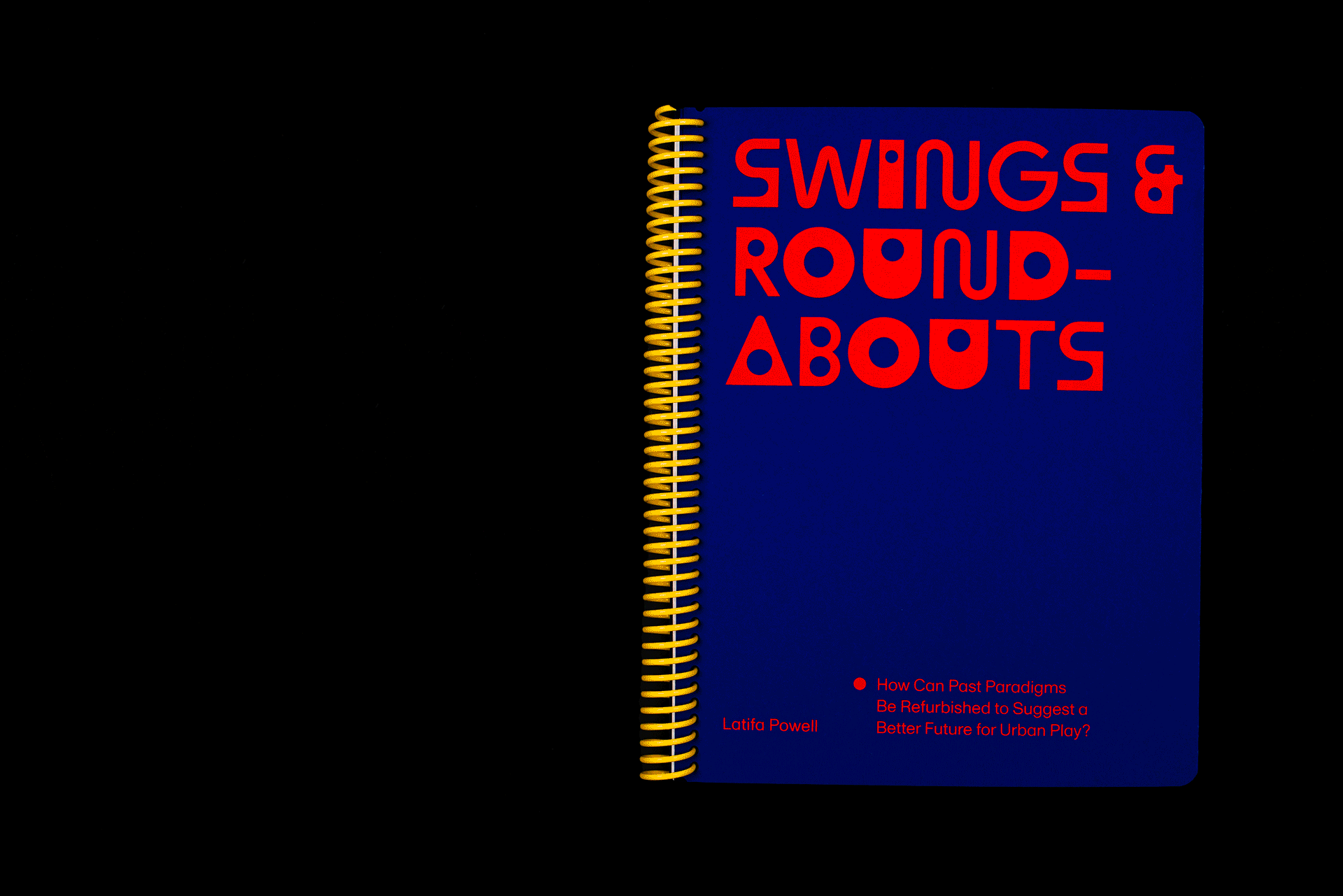 My dissertation looked at play in the contemporary urban setting. It is published here as a coil-bound book comprising 54 pages, with screenprinted covers.

Playful throughout, the design pays homage to the colours and forms of the playground as we know it today.