A project in collaboration with Amnesty International. I WILL KNOT is an interactive installation and short film in support of refugee family reunion in the UK.

January 2020
with Ben Hopley, Maili Knowles-Lee, Chiara Piccirillo and Vera Frommelt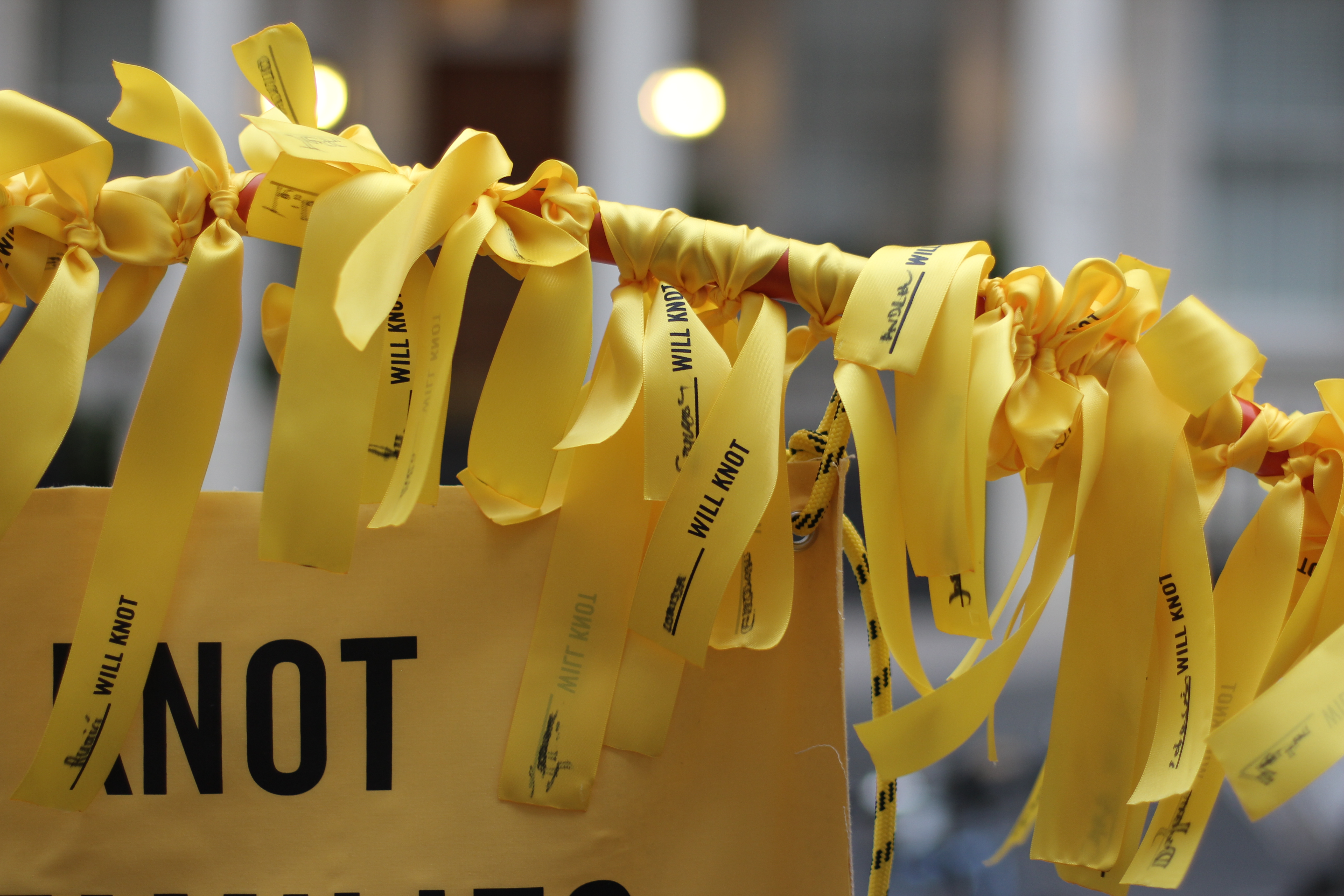 The campaign plays on the idea of 'family ties'. We asked members of the public to sign a ribbon and tie it to the custom-built structure the shape of which represents the journey from Syria, the country from which the highest number of refugees come, to the UK. This acts as their pledge to 'knot' support the government's inhumane policy and to 'knot' keep families apart whilst also showing solidarity with refugees on their journey to a better life with their loved ones.

The campaign received huge support from the public and we met so many people who were passionate about being involved. We secured over 200 signatures for Amnesty's online petition to change the UK's policy.

Due to its success, Amnesty have since taken our installation model for display at their AGM this summer and for groups around the UK to use in replica of our original campaign.
︎︎︎Check out our short film to see more of what we got up to on that freezing January day!
Follow
this link
to view the film on Youtube if you prefer.